Virtual guided tours from home


Discover through a virtual experience the most emblematic spots in Catalonia, such as the Sagrada Família and the Dalí Museum. Enjoy a live guided tour, provided by a professional guide and from the comfort of your home.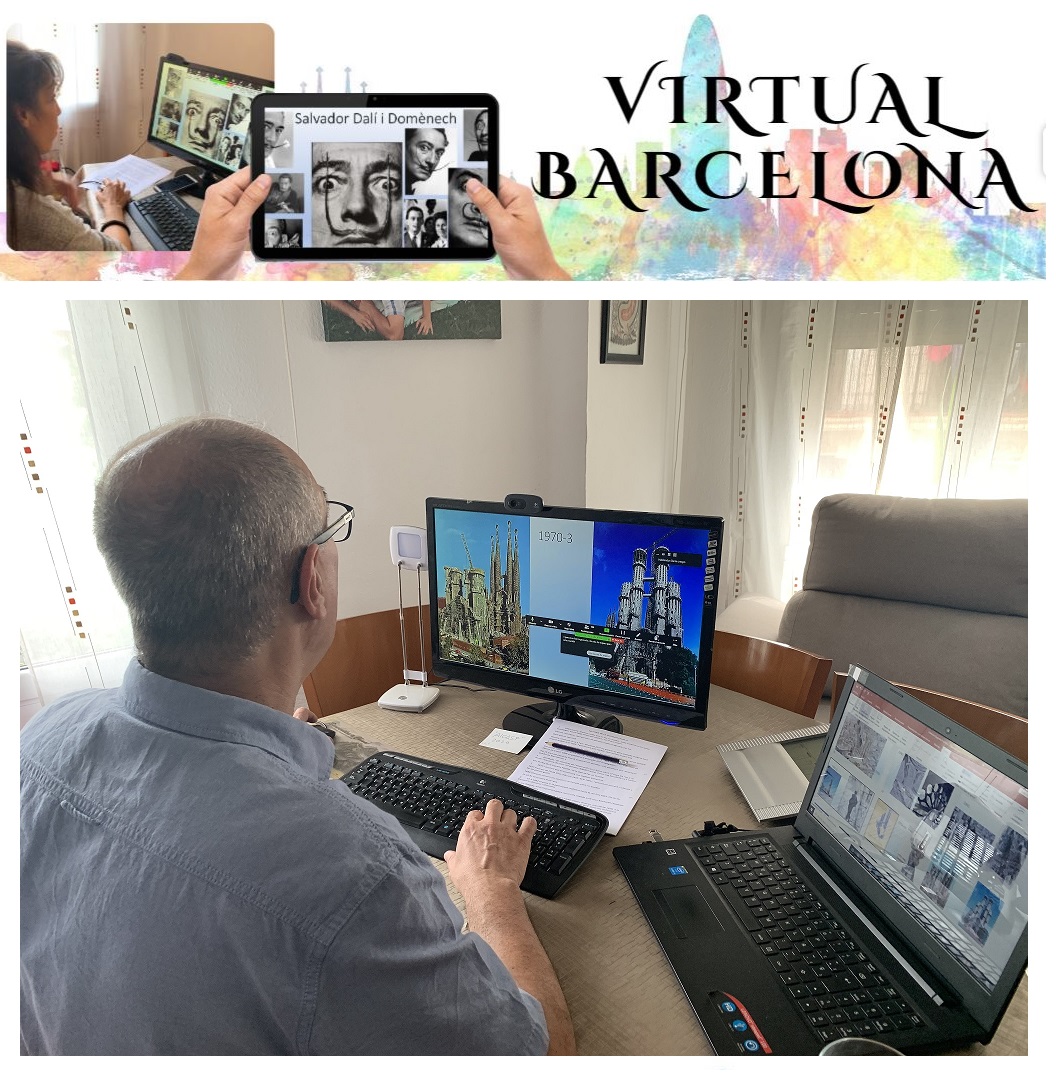 Virtual guided tour overview
Enjoy a virtual guided tour of one of the monuments or museums we offer. You will be accompanied by a professional guide who will show you every corner of your chosen place. It will help you understand and discover information and details as if you were physically there.
Enter the world of geometry, fantasy and nature of Gaudí, take a surreal trip to the Dalí Museum, discover the hidden secrets in the ancient streets of the Gothic Quarter. Everything, and much more, from the comfort of your home. This is a live tour, so the guide will develop the tour based on the interests of the group, he will answer any questions you may have, and make this virtual guided tour an innovative experience.
 
Duration: 50 minutes + time for questions
Where: From the comfort of your home
Language: In one language: English, Catalan or Spanish, with an expert local guide
Cost: 15 € for each connection (you can be more than one person in the connection).
Cancelation policy: We are sure you will love the tour. But if there is any problem we have a 30 day money back guarantee policy, no questions asked.
 


Sonia,
I am Xavier, one of the two "General Chairs" of the ICASSP conference. I've been part of the two tours you've given today, and the truth is, I've had the best time. Congratulations, people have been very happy, and we have received a lot of very positive feedback. Great job! 

Xavier


[…] I realized that besides the fascinating art, wonderful sites and tastes you have in Catalonia, it is also amazing individuals like you that make the visits so memorable. Your energy and passion was wonderful to observe,
and made what would normally be a distant and static event so much more enjoyable and real.[…]

AMC


Virtual guided tours
Discover the museum with the help of an official guide. It will be a live guided tour from your home, personalized according to the interests of the group and where you will discover the details and secrets of each monument.


30 days refund policy, no questions asked
We are so confident that you will enjoy this experience that we guarantee a refund without questions. Just send us an email asking for it within 30 days of the visit.
Virtual guided tours available in English
For other languages ​​choose below.